Patches for Diversion
Featured soundsets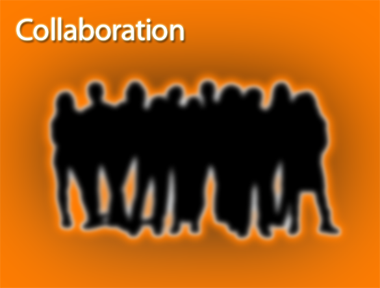 Collaboration is a free soundset for all "Diversion" users, a soundset with a bunch of great patches made by some of the world's best and finest sound designers… Download Collaboration (~91 MB)
More information on every person involved into the project

Commercial soundsets
Serene Horizon by Touch the Universe is an exceptionally high caliber soundset with over 270 patches and 1 gigabyte of sample content for Diversion and is suitable for use in any type of contemporary electronic music productions.
| | |
| --- | --- |
| Lacuna Sound mini-set contains 40 arps sequences & rhythmic presets suitable for all genres of contemporary electronic music production. Check the video preview here | Dynabee Diversion Presets contains 50 new Dubstep/Electro sounds. Each preset has new Wav files which recorded/created by Dynabee. Each preset has XY set up for easily controlling wobbles & wild sound morphs... Lots of grunty phat basses, wobbles, unique leads and strange modulated notes... Hear some sounds in this sound bank video preview here |
| Miksamusic soundbank for Diversion contains wide variety of sounds for use in any genre of professional electronic music production, like chill, ambient, dubstep, house, dance, trance, progressive and even film scoring. Every patch has modulation wheel assigned and almost all of them are velocity and/or aftertouch sensitive too. | Diversity is a sound bank by Simon Stockhausen. This soundset contains 101 patches and 6 variations. The goal was to create a wide range of diverse sounds reaching from mellow and beautiful bells, pads, textural instruments and expressive lead sounds to edgy and soaring sequences and synths to dark and mysterious drones and soundscapes to otherworldly and abstract textures |
| Divinity is a sound bank by Le Lotus Bleu, consists of 170 presets suitable for any music genre. The presets carefully designed, and offer Mod Wheel, Aftertouch, and XY Pad modulations for expressive, dynamic, and organic sounds | Depth of Field is a sound bank by Vintage Synths and Pads that focuses on deep lush pads. |
| Knob Version is a comprehensive sound bank that was created by Solo Stuff in the aim to try to explore the sonic capabilities of Diversion without concentrating heavily on a certain genre. The main motive here is creativity, and to help you deviate out of the norms, while still providing you with usable and musical presets. | Trance'n'dirt is a soundset by EmergeAudio which consist of 100 patches, mainly for trance, dubstep, techno, minimal, hardcore and other, similar genres of music. All presets utilize X/Y pad and modulation wheel for morphing,changing timbre,effects, etc. |

Free patches
Here you could download free patches for Diversion made by our users.
| | |
| --- | --- |
| Disembodied 40 free dark ambient/electro patches for Diversion. All of which are moprh pad, modwheel, and breath control assigned. | Vintage Techno is a soundset by Rhythm Lab which consist of 60 free presets for Diversion VSTi in vintage techno, oldskool house, 90's breakbeat-hardcore, early jungle style. You can find here sounds like 2 Bad Mice, 4 Hero, Altern-8, Channel-X, SL2, The Prodigy (Experience album), The Hypnotist, Human Resource, T99, etc. |